I'm loving this Tell all Tuesday weekly linky party! I'm joining
Teach Talk Inspire
and
My Day in K
again this week for my Top 10 list of things teaching has taught me.
1.
Be flexible!
Sometimes things pop up and you just have to roll with it. You may have everything planned out all nice and neat, but real life is messy. Just be flexible and make it work. Sometimes it actually works out for the better.
2.
Preparation is key!
One of my teammates makes fun of me for having a weekly checklist, but it keeps me organized and helps ensure that I am prepared for the following week. I like my plan book to be full and copies to be made before the week begins. It takes a lot of effort, but it is worth it for me. I don't want to be scrambling around at the last minute. I have to reduce stress where I can!
3.
Don't be afraid to try new things.
If something isn't working for you, don't keep doing it! People may rave about a trend, but that doesn't mean it's what's best for you or your students. It's okay to try new things, even if it's not what's currently trending. With that being said, it's always good to find someone to support you before you jump in, but don't be afraid to take a leap!
4.
Always stay positive!
Seriously! Students can feel your negativity and it's not helpful for any situation. They know when you're getting frustrated. Sometimes you just need to take a step back and breathe, or just walk away for a minute. It's better to tackle a difficult situation with a clear head. Smile! It will all be okay!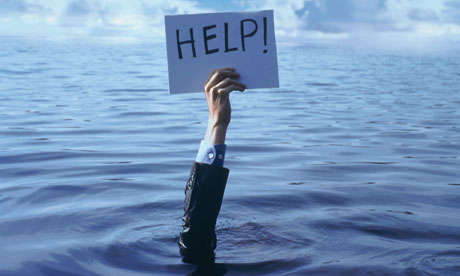 5.
Ask for help when you need it.
You are not alone and you don't have to do everything on your own. Principals, coaches, teammates, and special education teachers are all there to help you! Don't be afraid to ask for help.
6.
Your teammates are your allies.
I don't think I could survive without my team! I love the other girls I teach with and they are some of my best friends. They are there to support me, listen to me vent, make me laugh, and lend a hand when I need a break. Teaching would be 10 times more difficult without them.
7.
Be friendly to EVERYONE.
Befriend the custodians, the office staff, instructional assistants, and everyone else who works in your building. They can sometimes hook you up with some nice connections. Plus, it's just an all around good idea to be nice to everyone you meet.
8.
Be an advocate for your kids.
There are times where you are going to have to be the one to fight for what your students need. You spend all day with your students and you know what they need, so don't be afraid to stand up for them. You might make a few people unhappy along the way, but at the end of the day, it's all about what's best for your students.
9.
Make every moment count.
There are only so many minutes in the day, and it is our job to make the most of what time we have.
10.
HAVE FUN!
Enough said.